The specialist shop for smokers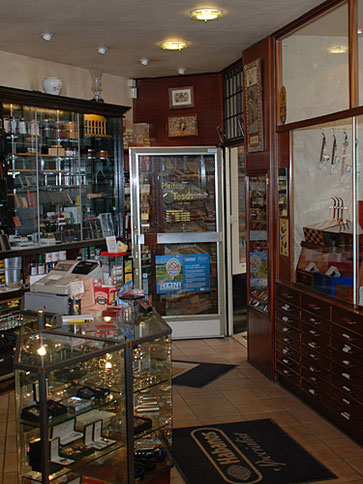 Pfeifen Tesch is one of the oldest tobacco specialty shops in Hamburg, and has been located in the Colonnaden no. 10 since 1880.
Our team consists of both men and a women, who are expertly knowledgeable in the delight of fine tobacco products of all sorts. With comprehensive advice, service, and long-standing experience, we invite you to the pleasure of smoking. A large assortment of pipes, tobaccos, cigars, and cigarillos, but also smoking accessories, fine rums and whiskeys are offered.
Partnerships and exclusive product range offers are:
John Aylesbury Depot
Habanos Specialist
Bentley Pipes, Cigars & Tobacco
Aging Room Cigars
Lampe Berger
Paul Becker Pipes
Mackmyra Whiskey from Sweden
Koval Whiskey from Chicago
Pfeifen Tesch GmbH & Co. KG
Colonnaden 10 | 20354 Hamburg
Phone: 040 / 342 584
Fax: 040 / 358 94 98
E-mail: pfeifen-tesch@t-online.de
Opening Hours
Monday – Friday: 9:30 am – 7 pm
Saturday: 10 am – 5 pm