Der Bocksbeutel in den Colonnaden
The Franconian wine store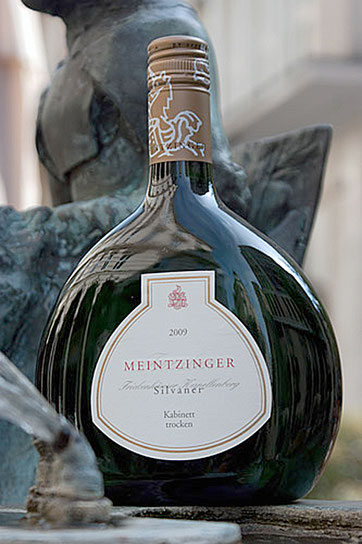 The Franconian wine store "Der Bocksbeutel" beneath the arcades has long been known as a foundation in Hamburg's wine scene.
In 1975, the current wine bar was founded as a missionary station for Franconian wines in the north, and has matured to an oasis for wine connoisseurs.
"Authentic, original, and genuine wines that reflect the terroir on which they were grown." This is the motto of passion of the boss Dietlinde Harm-Reber from Franconia.
The finest wines are served from a Bocksbeutel, which often amazes visiting Franconians. The regulars, tourists, opera visitors, and businessmen who meet up in the wine house to chat know to appreciate this. Where else is such a fine pinot noir from a barrique barrel served by the glass and at such good prices? Together with a pretzel and a boar sausage, almost en passant, delicious and strengthening. Great atmosphere included.
A real insider's tip in the middle of the city.
Der Bocksbeutel in den Colonnaden
Colonnaden 54 | 20354 Hamburg
Phone: 040 / 345 102
E-mail: mail@derbocksbeutel.de
Opening Hours
Monday – Saturday: 11:30 am – 9 pm
Sunday and Holidays: 3 pm – 7 pm